While I was out of town last week, I didn't really keep up on my blog reading. I mean, it was vacation, right? So last night and this morning I've been wading through over 700 blog updates. Maybe I should try to simplify that part of my life? Or maybe not… because there are so many great blogs out there!
Anyway, I was excited to see that my napkin ring tutorial was featured on a few. First up was Quilt Story's Fabric Tuesday. Have you been over to the Quilt Story blog? Heather and Megan showcase great quilts made by others (and themselves, because they've got some serious talent too), and the stories behind them. I love what they say, "Every quilt has a story." Some stories are just fun, and others will really tug at your heart. It's a great blog to read for anyone who has ever quilted, or anyone who has ever even seen a quilt!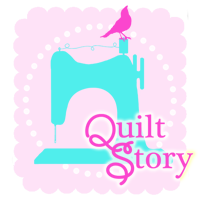 Then Abby over at Sew Much Ado featured them as well. She has a great sewing site, with lots of ideas and some pretty amazing patterns, like the one I used to make this doll. Plus, she's just really nice.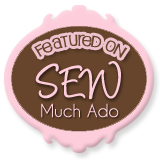 Thanks for the love you guys! I'm glad you liked them as much as I do.